Denver came off of its record setting regular season to blaze a path through the AFC playoffs.  It met a juggernaut of a defense in the Super Bowl and put up a measly 8 points.  Their biggest concerns heading into the offseason are all on defense. (No surprise there).  This team needs to get more physical on both sides of the ball and needs to add players that have reckless abandonment for their own bodies.  They need to upgrade the secondary and add help along the middle of the defense.
They moved quickly during the free agency and signed hard hitting safety T.J. Ward from Cleveland.  Mike Adams is 33 and is a free agent, Duke Ihenacho played well but wasn't consistent.  He could eventually develop into a starter.  Rahim Moore redeemed himself from his 2012 playoff performance against Baltimore.  Ward is a nice season last year in Cleveland (112 tackles, 1.5 sacks, 2 interceptions).
Also in the secondary, the Broncos released long time veteran Champ Bailey.  As much as he was a fan favorite, he was consistently burned on deep routes not only this year, but also in 2012.  At 36, he is not the same caliber player he once was.  His move also frees up $10M in the cap.  The Broncos moved quickly and filled his position with rival New England's Aqib Talib.  Talib is a very solid #1 corner and should provide an immediate upgrade.  All eyes now, are on Dominique Rodgers-Cromartie.  If they can get a deal done and re-sign him, that secondary will be a very formidable force to run or pass against.
The last major move the team did was sign former Cowboys stud DE, DeMarcus Ware.  Orginally Jared Allen was expected to come to town, but the surprise release of Ware quickly changed the minds of the Broncos front office.  When Ware is healthy, he is one of the best, if not the best pass rusher in the league.  He turns 32 in July so this may be a last chance for Ware to get it done.
The Broncos also tendered CBs Chris Harris (coming off a playoff torn ACL) and Tony Carter (had an ankle injury).  Both plays have the option to sign with another team, but the Broncos would be compensated with a draft pick.  Because both players are coming off an injury, and Harris may not even be ready by the start of the regular season, expect both to be back for 2014, but only serve as a back-up.
Eric Decker is the big name leaving town, he signed a deal with the J-E-T-S, Jets, Jets, Jets!  The big argument that I keep hearing about Decker, is that he is a product of Peyton Manning and is nothing more than a soft #2, solid #3 WR.  He did catch a few touchdowns from Kyle Orton and Tim Tebow, but I wouldn't mention that too loud in New York.  Decker has had spurts where he turns into Mr. Butterfingers or trips on the football field sprinkler system.  The Jets want him to help speed along Geno Smiths development, only time will tell if this move was worth it.
There are still several big names out there for Denver that have yet to make any decisions about coming back for another chance at a ring or try their luck with someone else.  Wesley Woodyard is a leader on the team and played most of the season through an injury he suffered because a silly play by a rookie.  Already mentioned Rodgers-Cromartie, but his return is a must for Denver.  Knowshon Moreno had a career season and wants to be paid, only problem is the running backs are not the featured element of this offense.  While a solid back is required, they believe they can get the same output from backups Montee Ball (as long as he hangs on to the ball) and Ronnie Hillman. One of the more underrated players (in my opinion) is Defensive End Shaun Phillips.  Coming off a 10 sack season, and turns 33 in May, Phillips will most likely be in competition for the #2 position behind recent signee D. Ware.  I think he is still better than anyone else currently on the roster and without pressure from the other side, teams will be able to double-team Ware and limit his production.
With a free agency buzz slowing down, and the draft right around the corner, the biggest need now is at the Inside Linebacker slot.  An upgrade of Woodyard is needed, so look for this team to target a linebacker with their pick in the 1st round.  If a deal with Rodgers-Cromartie cannot be reached, look for a Cornerback to be targeted in round 2.  In the 3rd round, look for a Wide Receiver target to replace Decker.  This team is loaded with talent with J. Thomas, D. Thomas, Welker…but if never hurts to add a talent especially if that talent is cheap to purchase.
-Joseph Yslas ---- Follow me on Twitter @J_Salsy
Sorry for the delayed post, but I was experiencing some technical difficulties with my internet browser even allowing me access to the site.  Now that the issue is resolved, here is a quick update as to the moves from around the league.
There are tons of players from all around the league that are Free Agents and have yet to make a move, but far to many to track.  Here are the players who have either been released or resigned.
Atlanta Falcons
The Falcons made 2 early moves with the release of CB - Asante Samuel and OLB - Stephen Nichols.  Neither move comes as a big surprise.  Samuel was set to make $5.25 Million in 2014 and after being upstaged by a rookie, this move make all the sense in the world.  Samuel just turned 33 and his best days are well behind him.  I think that a team looking for veteran leadership might take a chance on Samuel with a 1-year deal, but it wouldn't be a complete shock if he hung up his cleats and called it a career.
Stephen Nichols' will be 31 before the 2014 season kicks off in August and for a team looking to get younger, and avoid paying his $3 Million hit in 2014, this move makes sense.  It didn't help that he also was no longer considered a starter for the team.  Once again, veteran leadership is the biggest upside for any team willing to sign him.
Minnesota Vikings
The Vikings released MLB - Erin Henderson, and I believe this move had more to do with character issues and not the salary cap.  The Vikings only save $2 Million with the release, but the new origination didn't hesitate to make this move following Henderson's 2nd Drunk Driving arrest in 3 months.
Detroit Lions
The Lions resigned their Center, Dominic Raiola.  This move makes sense because the Lions offensive line has been solid this past season ranking 3rd by Pro Football Focus.
Tampa Bay Buccaneers
Tampa Bay has made a slew of moves.  They have signed journeyman QB Mike Kafka.  This move makes sense because the new organization wants to provide some much needed depth and challanges to the position behind starter Mike Glennon and backup Dan Orlovsky.  With the signing of Kafka, that means someone must go and that someone was the little brother to Aaron Rodgers, Jordan Rodgers.
Tampa Bay also released G - Gabe Carimi and DT - Derek Landri.  Both are considered backups and neither player was considered to factor into the long term plans and direction of new head coach Lovie Smith.  Considering that Smith Drafted Carimi in 2011, he had all the information he needed on him so I'm surprised this move took as long as it did.
Kansas City Chiefs
The Chiefs released veteran CB - Dunta Robinson and by doing so, avoid paying him his 2014 salary of $3.2 Million.  He started the season as the #3 CB on the roster, but was quickly edged out by rookie Marcus Cooper.  With the chiefs projected to have little to no room to even resign many of it's own Free Agents, this move makes sense because of financial reasons as well as production.  It didn't help matters that Robinson was considered by many as one of the main reasons why T.Y. Hilton was able to burn the Chiefs' secondary in their Wild-Card loss this January.
Check back later for a look at more changes as they happen and predictions as to what the Chiefs should do about their own roster and Free Agents in the upcoming weeks.
-Joseph Yslas ---- Follow me on Twitter @J_Salsy
Let's keep this one short and simple.  Seattle showed up to play and Denver didn't.  That's it....end of discussion.
You can look at every aspect of the game, every unit and there is no scenario where Denver comes out on top.  Whether it is defense, offense, special teams or coaching.  You can look at the defensive secondary "Legion of Boom", linebackers, defensive line, offensive line, wide receivers, running backs and even quarterbacks...it all ends up with the same result.
I believe the tone was set after the first 12 seconds in the 1st quarter when Manning had trouble communicating with his offensive line, and the ball was snapped into the end zone for a safety. Seattle 2-Denver 0.  The blame for this one falls on Manning and the center, Ramirez.
Then Seattle drove 55 yards to the Denver 9 yard line and ultimately ended up kicking a field goal.  Seattle 5-Denver 0
Denver went 3 and out and gained only 8 yards.  Seattle got the ball back and drove another 58 yards and kicked another field goal.  Seattle 8-Denver 0.  At this point I thought that Denver had weathered an early storm and would turn things around.  Their defense had kept Seattle to only field goals and a single touchdown would put Denver right back into the game.
Denver got the ball and had a net gain of 3 yards on 3 plays.  On the 3rd play, Manning threw one of many "ducks" of the evening and it ended up being intercepted. Seattle ran 2 plays and this ended the 1st quarter with a 8-0 score.  Seattle started the 2nd quarter by finishing the 37 yard drive and scoring on a Marshawn Lynch TD.  Seattle 15-Denver 0.
Denver got the ball on the next possession and actually made significant positive yardage gains.  They drove 49 yards to the Seattle 35 yard line before Manning threw his 2nd interception of the game.  This time the interception, by Malcom Smith, was returned for a TD.  Seattle 22-Denver 0.  This interception can be shared with Manning, Franklin and most importantly Moreno.  I blame Moreno most for this because after the ball was tipped, he stood in place and waited for the ball to come to him.  He made little to no attempt to attack the ball.  Smith on the other hand did.  He ran around the stationary Moreno, attacked the ball and ran 69 yards for the score.
On Denver's next possession, they moved the ball 48 yards to the Seattle 19 before failing to convert on a 4th and 2.  Seattle got the ball ran 2 quick plays to end the half Seattle 22-Denver 0.
The half-time show, in my opinion, was more entertaining than the game.  Bruno Mars had one heck of a performance as did The Red Hot Chili Peppers.  But I'm not here to tell you about the half-time show...back to the game.  I figured that Denver was in a hole, but a hole that they could climb out of.  I figured they would come out a completely different team in the 2nd half, boy was I wrong.
Seattle chose to defer to Denver after winning the coin toss and ended up getting to start the 3rd quarter with the ball. Denver choose to kick it short, and 12 seconds and 87 yards later the game was officially over.  Seattle 29-Denver 0.
The teams traded punts on the next 2 drives.  Denver gained 38 yards and Seattle gained 11 yards.  On Denver's next possession, they moved the ball 34 yards to the Seattle 21 before D. Thomas fumbled the ball because he was being careless with ball security.  6 plays, 58 yards and about 100 missed tackles later, Wilson hit Kearse for a TD.  Seattle 36-Denver 0.
Denver got the ball again and went 80 yards for their only score of the game.  A nice throw and catch by Manning and D. Thomas.  Denver attempted the 2 point conversion and it was successful.  Seattle 36-Denver8.  This ended the 3rd quarter and any hope that Denver would win its 3rd Lombardi Trophy.
The 4th quarter ended with Denver gaining 43 yards on 3 possessions and another turnover.  This last turnover game on the only sack of the evening for either team.  Seattle had 3 drives and gained an additional 76 yards and 1 more score on a pass to D. Baldwin.  The final score on this evening was Seattle 43-Denver 8.  The 35 point differential is tied for the 3rd largest of all time.
Like I said on Sunday, to say that this game was one-sided would be a complete understatement.  Denver was completely overmatched and stood no chance.  I listened to several analysts talk about the game that evening and the following day.  Here are a few of the talking points;
Denver's offense was never really tested in the regular season.  Kansas City did for a bit, so did Indianapolis and New England but none of those teams are even on the same playing field as far as physicality as Seattle.
All season long, the biggest complaint about the Denver offense is that they are a finesse team.  They do not match up well with physical defenses.
Denver can keep it's head up.  They beat 15 other AFC teams to win the AFC Conference Championship.
The season wasn't a total wash.  The records that were set in the regular season and in the Super Bowl cannot be completely dismissed because of 1 loss.  (Even though analysts ripped New England in 2008 when they set all their records and lost the Super Bowl)...somehow this is different.
And lastly my favorite point...The ref's cheated Denver and were not calling pass interference on the Seahawks...as to all the penalties they called on Denver for their ILLEGAL pick plays.
Let me know what you thought of the Super Bowl.  Who is to blame for the complete collapse?  What changes do you see Seattle or Denver making in the offseason to repeat as champions or make it back to the Super Bowl?  How do you think your team will fare next season?
The season has come to a close and I am once again drawn into that ever so depressed feeling.  No football games to speak of...only highlights of seasons past and all the coulda-woulda-shouldas.  I reach for anything that can draw the new NFL season one day closer.
I follow the NFL recruiting and read player scouting reports.  I read and make hundreds of mock drafts, analyzing and critiquing each one.  I follow the scouting combine and marvel at the feats of strength, speed and athleticism that I could only dream of.  I watch the NFL draft and analyze what the result was and how it could have been better....because I know what NFL teams should have done instead.  I think I'll just sit by the phone and wait for their call.
I track the offseason transactions of teams from players being released, retiring players and new free agent signings.  I painstakingly analyze the offseason practices and workout and make my annual predictions.  I count down the days (213 to be exact) until the start of a new season and the start of all the cheering and high's and low's that come with being a NFL football fan.
What are your offseason traditions?  What are you looking forward to most about the offseason and/or regular season?
-Joseph Yslas ---- Follow me on Twitter @J_Salsy
To say that I am excited to be back writing about football again on The Oz Blog is an understatement.  I have taken some time off for professional career changes and the relocation of my wife and kids to Denver.  Now that things are settling down, and I have more spare time, I wanted to give you a brief synopsis of what you can expect in 2014.
You won't see any regular posts until the NFL post-season has completed.  During the off-season I will update you of all moves made by the Kansas City Chiefs, plus any other major moves by the other teams in the league.  I will give my personal projections for the Chiefs draft and share other predictions from other sports analysts.  I will follow the Chiefs through training camp and the preseason.
Once the season has started I will give an overall prediction for the entire AFC West.  Each week I will try to get a pre- and post-game review from each weekly opponent.  I will also make my predictions for all match-ups for the week.  I will pick against the spread and straight up.  Feel free to use that information for your gambling purposes, but understand that any money you wager, know that The Oz Blog nor any of it's members are responsible for any money you may lose or win.
If you couldn't already tell, I am a Chiefs fan but I will also try to include some College Football updates during the season.  I don't follow enough of it in the off-season to offer any information, but since majority of readers are probable Big 12 fans and I am a Missouri fan, I will only cover the Big 12 and the SEC, with a possibility of the weekly Top 25.  It should be interesting next year without the BCS that's for sure.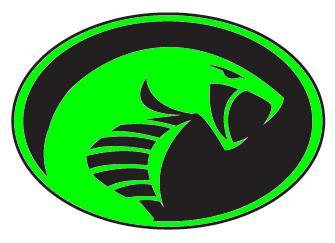 Lastly, I will also chronicle my personal experiences with Minor-League football.  I recently was asked to join the Colorado Cobras from the Colorado Football Conference http://www.cfcfootball.com.  It should be interesting to say the least.  I don't have any idea on what to expect, but I will share with you my experiences good and bad.
Now that you know what I plan on doing, please feel free to offer up ideas of what you would like to see.   I am always open to suggestions.
Also, I am going to try and be more active on Twitter so please follow me. https://twitter.com/J_Salsy
See you in February.